Bulk-Rate Book Program
The Ave Maria Press Book Program is a great opportunity to purchase one of our bestselling books at an affordable bulk price. These special editions make the perfect gift for your school, staff, and parishioners for Easter or Christmas, RCIA, women's ministry, men's ministry, and prayer groups.
"The Parish Book Program from Ave Maria Press offers valuable content from trusted authors at an exceptionally affordable price. These books speak to everyone in our parish and are great resources for building small faith-sharing groups!"
Michael Rubbelke
Director of Adult Faith Formation at St. Pius X Parish
Granger, Indiana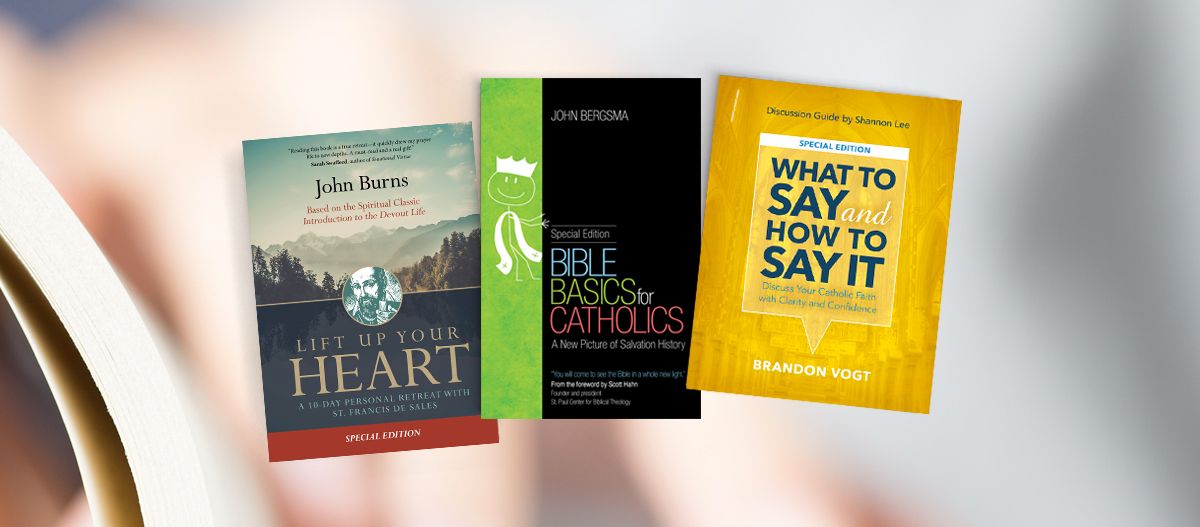 $2.99 EACH + FREE SHIPPING
What to Say and How to Say It by Brandon Vogt
$2.50 EACH + FREE SHIPPING
Lift Up Your Heart by Fr. John Burns
$2.99 EACh + FREE SHIPPING
Bible Basics for Catholics by John Bergsma
PLACE YOUR ORDER TODAY

1. Decide how many books you need for your parish, school, or group. This offer only applies when ordering 100 or more copies.

2. Place your order here on our website or by calling (800) 282-1865. You won't be billed or charged until the books ship.*

3. Your books will be delivered to you. Note: Free standard shipping only valid for orders shipped within the contiguous US.
FREE DISCUSSION GUIDES AVAILABLE!
*Customers placing orders will not be charged at the time of their order. We will either bill your parish/institution upon shipment of the books or charge your credit card at that time. At the time of shipment, we will select the most economical method of standard shipping for your order. Expedited shipping will incur shipping fees. Free standard shipping only valid for orders shipped within the contiguous US.
All sales are non-returnable. Limited quantities are available.